Executive Leadership Team
Patrick Adams
Chief Executive Officer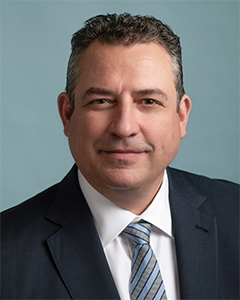 Patrick Adams is responsible for all day-to-day management decisions and the implementation of the company's strategic and operational objectives.
Patrick is a seasoned health care executive who brings extensive experience in successfully implementing infrastructure enhancements, driving creative strategic planning, and improving operational performance. His penchant for execution and ability to form innovative partnerships will be an asset as we continue our growth and positive impact on healthcare quality, access, and cost in our communities.
Patrick comes to HCP from Tandigm Health where he led an organizational transformation that created significant changes in healthcare quality, market-wide medical cost, and patient healthcare experience through a focus on physician partnerships and service. Prior to Tandigm Health, Patrick was the President of Transcend LLC and Vice President of Provider Development, Humana, where he was tasked with creating a national population health management services and technology company. At Transcend Population Health Management, Patrick's strategic vision and implementation grew the organization to a multi-million dollar business. He has also held senior management roles with USMD, Sutter Health, Apria Healthcare, and Cardinal Health.
Patrick holds a Master's in Business Administration from Seattle University. His passion for the healthcare business derives from very personal experiences, having had family members struggle with health issues where the availability of quality healthcare could have made a big difference.
Leo Icarangal
Chief Operating Officer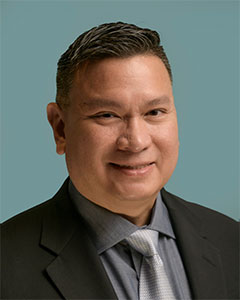 Leo Icarangal has been with HCP since June of 1996 and currently serves as the Chief Operating Officer, overseeing Business Intelligence, Claims Operations, Credentialing, Customer Engagement Center, Human Resources, Value-Based Operations, and Workplace Services. Additionally, Leo works closely with various managed care organizations to ensure operational harmony and to establish new partnerships.
Prior to his current role, Leo has served in multiple leadership roles as HCP including, Senior Vice President of Business Intelligence, Vice President of Operations, Sr. Director of Information Technologies, and Director of Information Systems. Throughout his career at HCP, Leo has spearheaded the implementation of initiatives focused on process automation, data and reporting consistency, and cross functionality.
Leo also has significant experience in the health insurance carrier arena through his work in the claims and provider database departments at New York Life NYLCare and in the healthcare provider sector through the billing and operations units of several independent physicians. Altogether, Leo has spent over 31 years in the healthcare ecosystem.
Leo also constantly pursues current and relevant education and is currently a participant in the 2023 COO course at MIT. He previously graduated from the Business Analytics Program at Harvard Business School in 2019 and earned a bachelor's degree in Organizational Communications.
Karen Estrada
Chief Financial Officer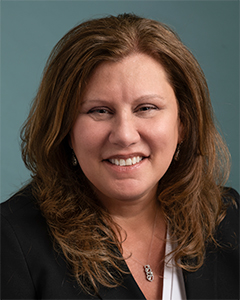 Karen Estrada joined HCP in April of 2021 and serves as HCP's Senior Vice President, Chief Financial Officer. In this role, she oversees financial operations, including financial reporting, financial planning, budgeting, analytics, and managed care finance relationships.
Karen's prior experience includes almost 20 years with Catholic Health, where she served in various senior financial leadership roles in several arms of the organization, including the corporate office and internal audit. Prior to joining Catholic Health, she worked as a Senior Manager at Ernst & Young, where she managed the external audit function of many hospitals and a large integrated healthcare delivery system in the New York area.
Karen earned her Bachelor of Business Administration degree from Dowling College. She operates with a continuous improvement mindset and is committed to the HCP mission to provide quality care to our members. Karen is a Certified Public Accountant and a member of the American Institute of Certified Public Accountants and the Healthcare Financial Management Association.
Liana Leung, MD, MPH, FACP
Chief Medical Officer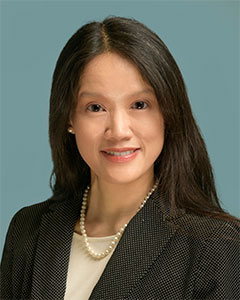 As the Chief Medical Officer, Dr. Liana Leung oversees the operations of the Medical Management Department. This encompasses the critical functions of Utilization Management, Care Management, Population Health, Pharmacy Services, Clinical Programs, Network Development, and Provider Partnerships. Working closely with our senior leadership team, she provides strategic direction, oversees planning and budgeting, develops policies, drives business process management and improvement, and leads all Population Health programs and operations.
Dr. Leung is a highly accomplished healthcare professional with extensive credentials and leadership experience in clinical and healthcare management settings. In her previous roles, Dr. Leung provided clinical leadership to diverse teams of physicians, nurse practitioners, physician assistants, nurses, social workers, and clinical pharmacists, overseeing the care of more than 100,000 members. Her responsibilities included driving quality improvement initiatives, optimizing financial performance, enhancing patient access, streamlining practice efficiency, improving clinical documentation, advancing population health strategies, and implementing comprehensive chronic disease management programs. Her dedication to value-based care and patient experience has consistently yielded positive outcomes and patient satisfaction.
Dr. Leung obtained her Bachelor's, Master's, and Doctorate degrees from prestigious institutions including Yale, Columbia, and Cornell University, respectively. She completed her Internal Medicine Residency Program at NY Presbyterian Hospital and Memorial Sloan-Kettering Cancer Center, solidifying her expertise in providing comprehensive care to patients. Her commitment to professional excellence is exemplified by her current board membership and past presidency of the Medical Society of the County of Queens.
Michael Latko 
Chief Information Officer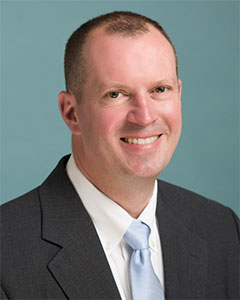 Michael Latko serves as HealthCare Partners' Chief Information Officer and Chief Information Security Officer, responsible for shaping and executing the organization's technology strategy, continually improving information security practices, and ensuring that technology investments deliver on the organization's objectives. He is an accomplished IT professional with over 30 years of experience in various leadership roles, and has been in the healthcare space for 15 of those years.
Previously, Mike was the Director of IT at Healthplex, Inc., where he led the company through rapid membership and company growth and implemented a range of successful projects, including real-time EDI web services, member and provider portals, SOC 2 Type 2 reporting, and IT operations automation. Prior to that, Michael held various IT management positions at WhiteMountains Insurance, Reuters, and Avis.
Michael holds a Master of Science in Management with a concentration in Information Technology from New York University-Polytechnic and a Bachelor of Arts in Computer Science from the State University of New York at Geneseo. Michael is driven to find the right technology to meet the objective, protect the organization and position HealthCare Partners for future scalability.
Jacqueline LoCastro 
Chief Business Development Officer
Jacqueline LoCastro is an experienced marketing and communications professional with over 25 years in healthcare, currently the Chief Business Development Officer. She has an established track record of creating and executing comprehensive marketing strategies that drive growth and innovation.
Jacqueline began her career in promotions, working with various healthcare organizations to develop programs, materials, and events to strengthen their brand presence. Her strong background in product development promotion provided her with a solid foundation in crafting compelling narratives and understanding the power of effective communication. She has built relationships with business partners throughout her career to create new growth opportunities.
In her current role, Jacqueline oversees the development and implementation of multi-channel marketing campaigns that focus on brand awareness, lead generation, and provider education and engagement. She is known for her ability to create impactful marketing initiatives that resonate with diverse audiences.
Jacqueline holds a Master of Business Administration in Marketing from Hofstra University.
Dorcas Owusu-Frimpong, Esq., RN 
Chief Legal Officer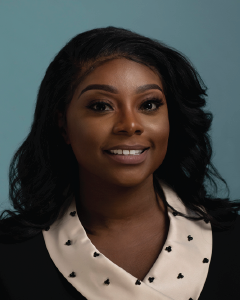 Dorcas Owusu-Frimpong, Esq., RN is responsible for all legal affairs for the organization along with providing executive oversight to the operation of contracting, risk management, and compliance. She will also serve as the subject matter expert in providing guidance for areas including general healthcare law, HIPAA, Medicare, Medicaid, Commercial insurance, regulatory compliance, litigation, contract preparation, and negotiation while maintaining all federal, state, and local laws.
Dorcas is an experienced healthcare attorney in the private and public sector. Her responsibilities have included aspects of legal services relating to healthcare risk management, regulatory compliance, litigation, claims management, contract review and negotiation, labor relations, and insurance procurement.
Dorcas comes to HCP from New York City Health + Hospitals Corporation (NYCHHC) – Gotham Health where she led the development of the risk management and legal program which encompassed over 53 sites across NYC's five boroughs. Prior to working at NYCHHC, Dorcas was the Director of Risk Management at One Brooklyn Health System – Interfaith Medical Center, where she also oversaw their risk management and legal program.
Prior to Interfaith, Dorcas worked at Ernst & Young as a Senior Consultant focusing on risk transformation and regulatory compliance at academic medical centers across the nation and Fortune 500 companies.
Dorcas received her Juris Doctorate degree from the prestigious Howard University School of Law. After graduation, she worked at LeClairRyan as a medical malpractice defense attorney. She also holds a Bachelor of Science in Nursing from Oakwood University. She has over 13 years of experience as a registered nurse. Her nursing experience includes working as an administrator and staff nurse at some of NYC's top hospitals such as Lenox Hill-Northwell Health, NYU Langone, New York-Presbyterian/Columbia Irving Medical Center, and Mount Sinai.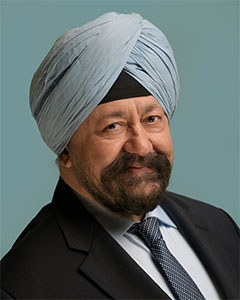 Balvindar Sareen, MD
VP, Physician Partnership
Senior Medical Director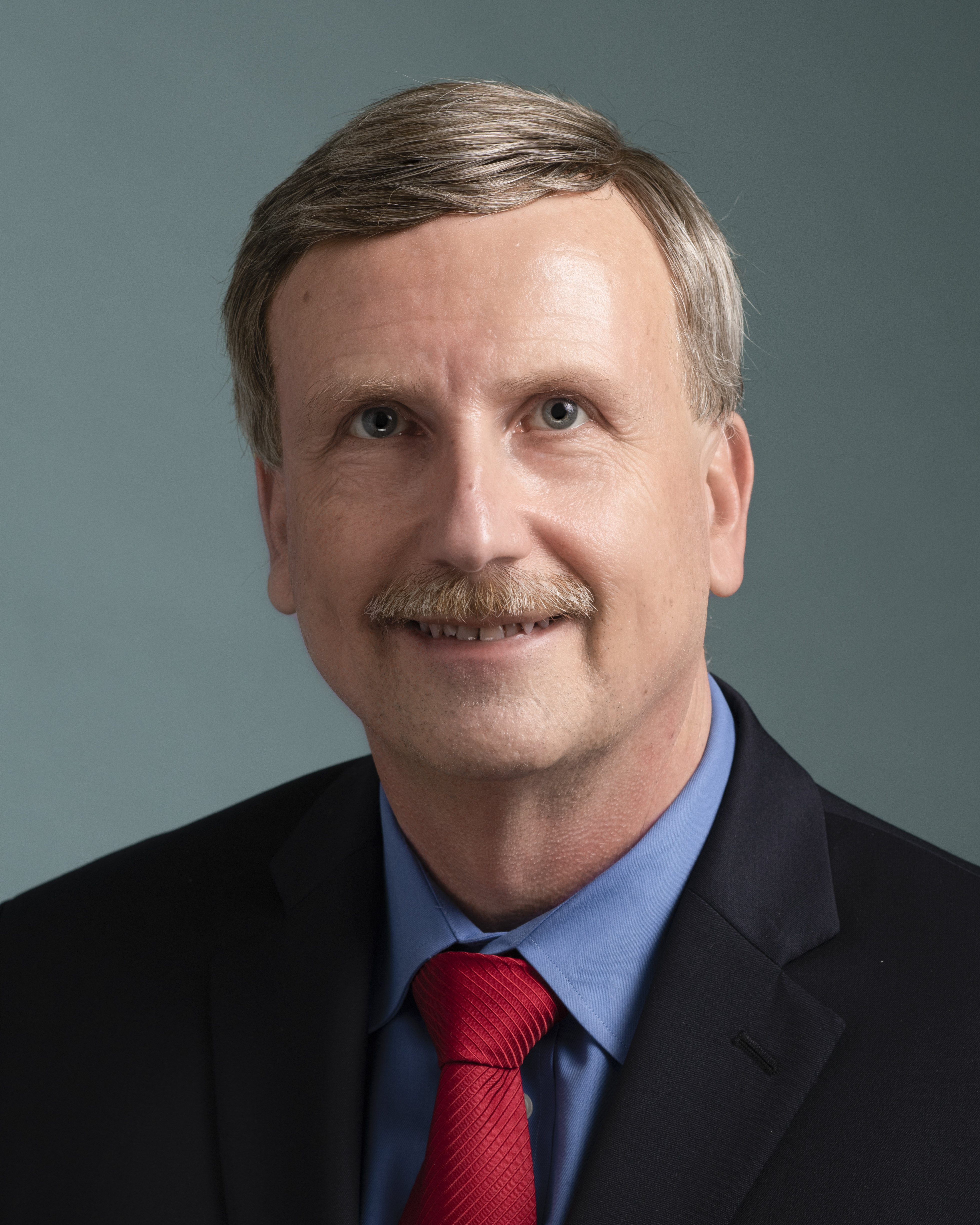 Joseph S. Cervia, MD, MBA
Senior Medical Director,
Chronic Disease Optimization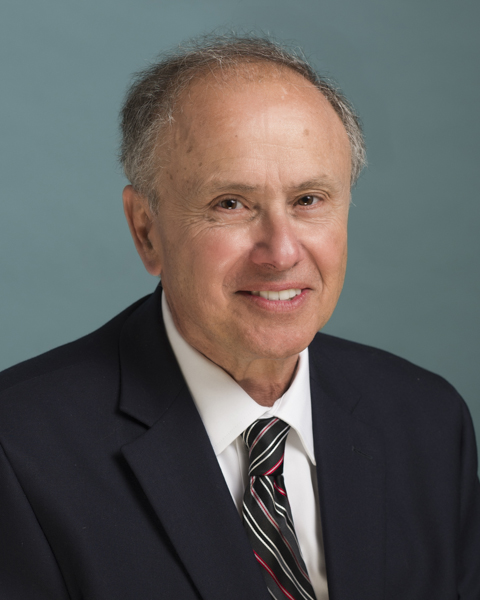 Joseph Padula, MD
Medical Director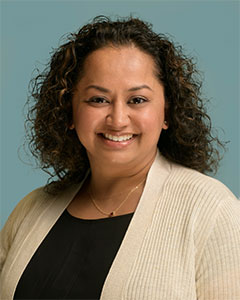 Ami Patel, MD
Senior Vice President,
Population Health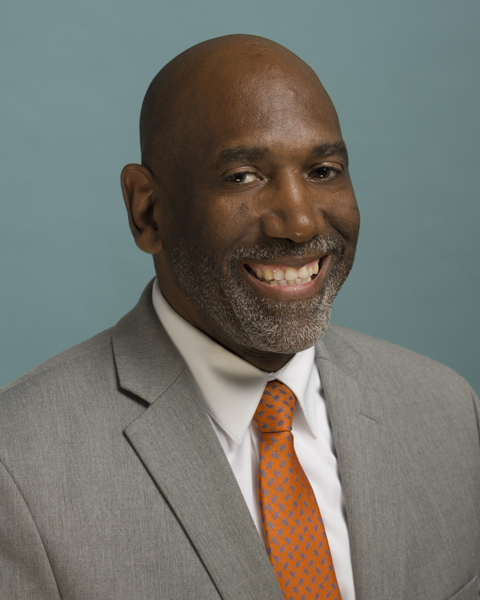 Donald Claxton, MD
Senior Medical Director
VP, Utilization Management