Dr. Robert LoNigro
President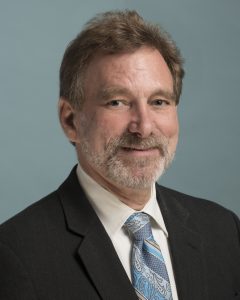 Dr. Robert LoNigro oversees the operation of more than 2,000 PCPs and 150,000 members through Value Based and Full Risk contracts across all product lines covering the 5 boroughs of NYC and all of Long Island.
His previous experience spans payer and provider organizations, spending time experiencing managed care activities on both coasts of the US. He spent seven years with Centene Corporation in various capacities including holding local, regional and national leadership roles, focusing heavily on integrating the care of behavioral health and substance use disorders into traditional medical management approaches. With Centene he served as national SVP, Regional CMO and local CEO. Prior to these roles, he served for eight years as Medical Director for Care and Utilization Management at Tufts Health Plan in Boston, helping the organization to achieve and maintain its position as one of the top three NCQA accredited health plans in the country.
As a provider, Dr. LoNigro has 30 years of individual and group practice experience as a Board Certified Internal Medicine physician in both the Los Angeles and Boston managed care markets. In 1996, he co-founded the Primary Care, LLC provider network in Boston, leading 225 PCPs and 750 affiliated specialists through the growth stages of a fledgling "super IPA," assuming full risk across 50,000 Managed Medicare lives. He served as Primary Care, LLC's Medical Director for five years, leading all clinical integration and management efforts for Commercial and Medicare+Choice (now Medicare Advantage) products. This organization survives today as NEQCA, the New England Quality Care Alliance.
He currently maintains a part-time practice as an Internal Medicine consultant at McLean Hospital, Harvard's Psychiatric teaching hospital system, a position he has held for over 20 years.
Dr. LoNigro completed his medical training through Rutgers Medical School, Hartford Hospital and UCLA, and he holds a Master's Degree in Engineering from Virginia Tech. He has been speaking nationally on topics germane to Managed Care for more than 25 years.
Dr. Karl Brown
Chief Quality and Risk Adjustment Officer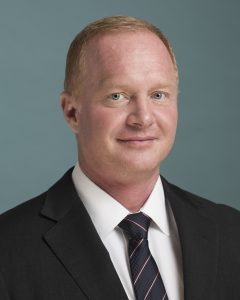 Dr. Karl Brown is a healthcare leader with 20 years of extensive experience working in both outpatient and inpatient settings, as well as in operational management of hospitals, outpatient facilities, and health plans.
Dr. Brown served as Molina Healthcare's Chief Medical Officer of Utah and Idaho. During his tenure, he was the Corporate Medical Director of Risk Adjustment, Coding, and Auditing, overseeing these enterprise-wide teams. Dr. Brown began his health plan experience as the medical director of risk adjustment in the Utah market. Highly regarded for data-driven initiatives resulting in improved patient outcomes, enhanced safety measures, strategic cost reductions, and increased revenue capture, Dr. Brown is a process-focused motivator dedicated to continuous improvement.
His extensive experience includes risk adjustment for Medicare, Medicaid, and Marketplace; safety, protocol standardization, and promoting and instituting Electronic Health Records (EHR) usage; utilization and case management; revenue capture; CMS audits and improved core measures; prior authorizations; grievances and appeals; compliance; Stars, HEDIS; and improving Consumer Assessment of Healthcare Providers and Systems (CAHPS) scores.
Dr. Brown earned his MD from Wayne State University, his MPH in Epidemiology and his MBA from the University of Michigan.
Michael Sparacino
Chief Legal and Contracting Officer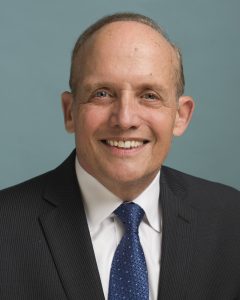 Michael Sparacino joined HCP in 2005 where he initially served as Chief Compliance Officer and Health Plan Liaison. Since July 2014, Michael has been Executive Vice President of Administration, a member of the company's executive team, and responsible for legal, compliance, contracting and health plan relations.
Previously, Michael worked at The Metropolitan Museum of Art as the head of Human Resources and Labor Relations. Reporting to the Museum President, Michael was responsible for directing and administering HR policies for the Museum's almost-2,000 member employee population, including approximately 700 union members in multiple bargaining units. Michael also served as chief labor negotiations spokesman for the Museum during his time there.
Since 1993, Michael has worked in the healthcare industry, where he has served in various roles, including those of chief labor negotiator, attorney, and management executive. At Queens-Long Island Medical Group, P.C. (QLIMG), a 300-plus physician-owned medical practice with 22 sites throughout Queens, Nassau and Suffolk Counties, Michael was Chief Operating Officer.
Michael is a graduate of St. John's University Law School. Michael was admitted to the New York State Bar in 1978. He practiced law first as a Law Assistant to a State Supreme Court Judge in Brooklyn and later as a staff attorney at Lufthansa German Airlines' North American Headquarters in East Meadow, New York.
Lisa Rodgers
Chief Information and Administrative Officer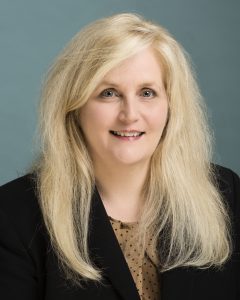 Lisa Rodgers serves as HCP's Senior Vice President, Chief Technology Officer leading the company as a healthcare operations and information technology expert. Committed to fostering a culture of transparency and accountability, Lisa creates business value and delivers Information Technology solutions and reliability.
Her 21 years with Empire BlueCross BlueShield as a technology leader, combined with her 10+ years as an innovator and transformation leader, gives Lisa a unique perspective on the challenges facing the healthcare industry. These experiences have armed her with the tools needed to achieve a vision for HCP as a leader on the security, technology and interoperability capabilities front while also achieving operating excellence.
Lisa earned her Bachelor of Science degree from Clarkson University and is passionate about major strategic initiatives in support of both business and technology, solving complex problems, developing a culture of continuous improvement and building results-oriented, high-performing teams. She has presented at several national conferences including HIMSS and IBM Rational Software.
James Haller
Chief Finance and Analytics Officer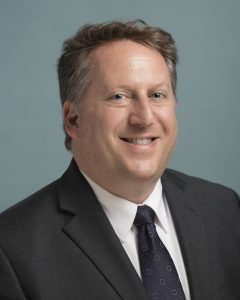 James Haller joined the HCP team in 2012 where he has been deeply involved in the IPA's business and network development strategy. James is responsible for the full spectrum of accounting and finance functions, from accounts payable to corporate accounting to financial analysis.
Previous positions include key roles in strategic planning and corporate finance in the travel and transportation sector. James achieved a track record of success in long-term enterprise planning and improving bottom-line results through innovation in operational planning and product development.
James holds a Bachelor of Science in Accounting from the Jacobs School of Management at the University of Buffalo.