Does Your Patient Have Osteoarthritis of the Knee?
Living with knee pain can be hard. Simple activities become difficult. Before recommending knee replacement or injections, some patients may benefit from a conservative approach like AposHealth.
What is AposHealth?
AposHealth uses a personalized foot-worn device to offload pressure from joints in the lower extremities and low back — leading to improved neuromuscular control, coordination and gait.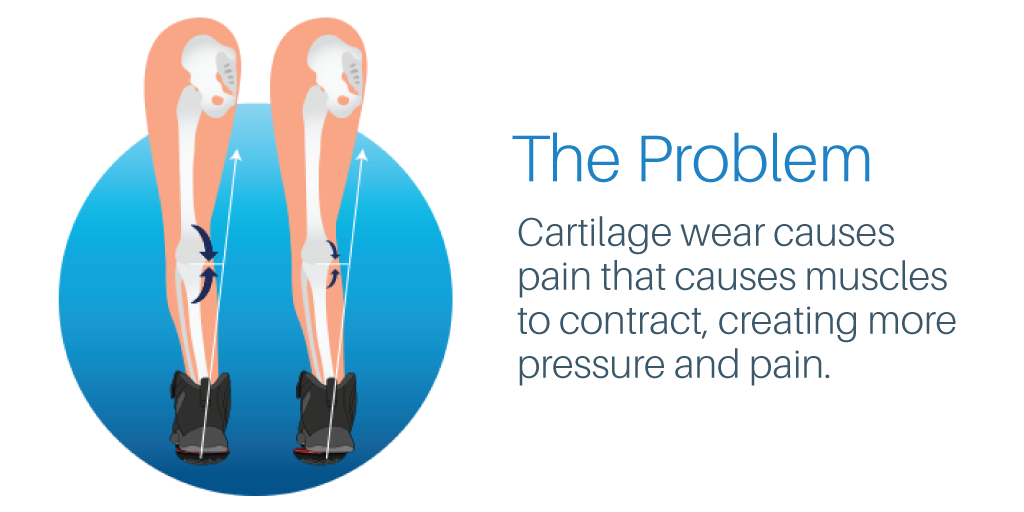 The AposHealth foot-worn device is FDA-cleared for treating knee osteoarthritis, to help temporarily reduce knee pain and improve lower extremity function during activities of daily living. It is also a non-FDA cleared wellness device which can improve quality of life in patients with other gait-related conditions such as chronic low back and hip pain.
The AposHealth Program
A specially trained AposHealth clinician assesses the patient's condition and gait with the help of a computerized walking analysis. Based on the results, the clinician custom-calibrates the AposHealth foot-worn device.
The patient will wear the AposHealth device while going about their regular activities, generally for about an hour a day.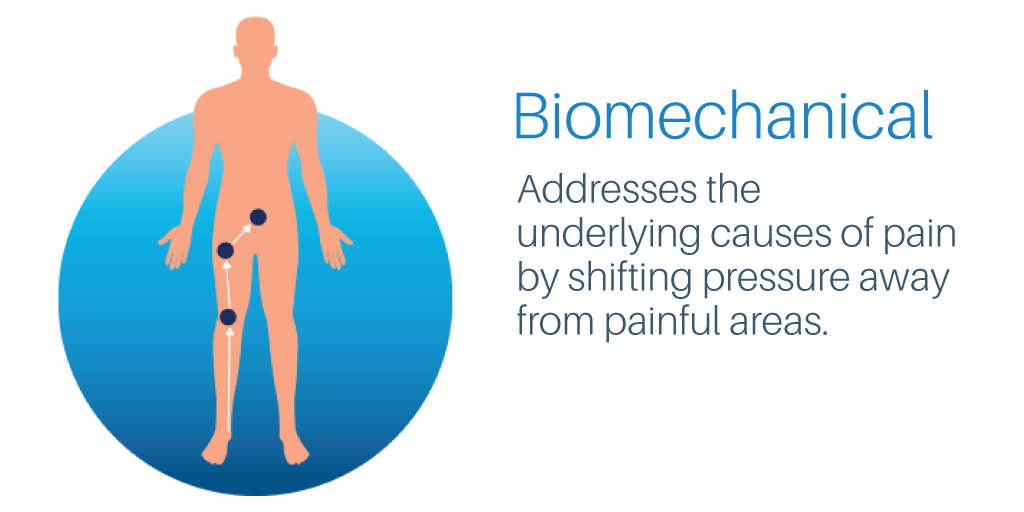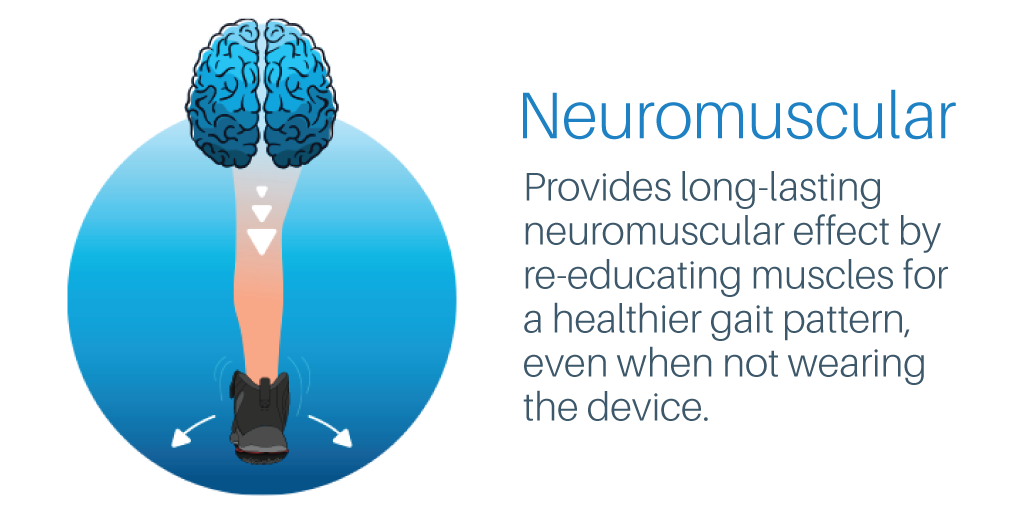 AposHealth Delivers Proven Results
A 2020 study published in the Journal of American Medical Association (JAMA) showed that patients with knee osteoarthritis who used AposHealth experienced a 70% reduction in pain and a 60% improvement in function.
93% of patients did not progress to knee surgery within the first year of AposHealth treatment
58% reduction in over-the-counter pain medication usage and a 16% reduction in opioid usage due to improvements in pain
98% who used AposHealth said they would recommend it to friends and family
Over 100,000 people have used AposHealth worldwide
Before and After with Real AposHealth Patients
See the difference AposHealth can make long-term – and even just a few minutes later!
How To Refer Your Patients to AposHealth
PCPs and HCP Preferred Specialists can refer potential candidates to the providers listed below without the need for a referral or prior authorization. Non-HCP Preferred Specialists will need to request prior authorization from HCP.
Apos-trained physical therapists are currently located in the Bronx, Manhattan, and Brooklyn, with new therapy locations being added soon.

Theradynamics Physical & Occupational Therapy
280 W 231st Street
Bronx, NY 10463
Phone: (718) 514-6120

ProHealth and Fitness PT OT
180 West End Avenue
Suite 1M
New York, NY 10023
Phone (212) 600-4781

JAG-One Brooklyn Crown Heights
887A East New York Avenue
Brooklyn, NY 11203
Phone: (718) 221-1022

Once the PT has determined the member is a candidate, they will contact AposHealth to get the device custom fitted for your patient.
The treatment is available via Telehealth – trained clinicians can remotely assess and custom calibrate the device to meet your patient's needs.
ONLY applies to members with EmblemHealth insurance.