We Perform Every Task with Empathy and Purpose
The Management Services Organization (MSO), the administrative arm of the IPA, employs 235+ skilled professionals dedicated to ensuring members have access to the highest quality of care while efficiently utilizing healthcare resources.
We take great pride in living our Mission, Vision, and Values daily. Every individual serves as a driving force of our organization, embodying the principles of our Core Values in everything we do, and always striving for excellence.
HCP is a Top Long Island Workplace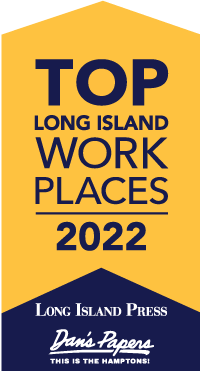 As an organization, we care about our providers, our patients, our community, and each other. At every level, employees are offered the opportunity to succeed—competitive salary and benefits, a collaborative team approach, and professional development.
It is with great honor we share that for the 3rd time, HealthCare Partners has been recognized as a Top Long Island Workplace! Voted by our employees, this award speaks to our culture and willingness to go above and beyond. We thank our colleagues, who truly make HCP a great workplace and employer of choice.
Knowing that our employees are as happy to work here as we are to have them here makes receiving the honor of Top Long Island Workplaces that much sweeter.
Review our Job Openings if you are interested in joining our team.