What is Preventive Care?
Preventive Care, also known as routine care, is an important part of staying healthy. Annual check-ups, flu shots and screenings are examples of preventative measures you can take by seeing your primary care physician. These and other preventive measures can help to avoid medical problems before they become serious and costly. Preventive care is important because it's a proactive approach to taking care of your health.
Advantages of Individualized and Preventive Care
Your PCP knows you and your unique medical history. Not only can they care for your immediate healthcare needs, they can spot diseases early and create a care plan for you.

When you see your doctor regularly, you are less likely to need emergency care for a major health problem. By monitoring chronic conditions and identifying problems early, you can help avoid health complications and reduce the risk of needing expensive procedures down the road. Reduction in chronic conditions, complications and hospital visits will also decrease your long-term medical costs.
Benefits of a Primary Care Physician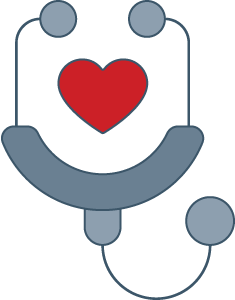 Visiting your PCP on a regular basis allows them to help avoid or control chronic conditions and make changes to your medications or care plan to prevent your condition(s) from worsening. Your PCP will coordinate with specialists who help to advise your care plan. It is crucial to have one doctor who can keep the big picture in mind.
Men & Women's Wellness
Learn how a variety of diseases can be avoided and treated as Dr. Neeta Shah and host George Ingram discuss the true meaning of how to lead a healthy lifestyle.
HCP Can Help Coordinate Your Care
HealthCare Partners can help you manage your care. We can schedule appointments with your physicians and recommend specialists in our network that require no referral. We send reminders about preventative measures you need to keep you healthy. HCP is dedicated to ensuring you have access to the care and services you need.