Our Medical Malpractice Insurance Program has resulted in an average savings of 33% for participating physicians – with 100% of the savings going directly to you, our providers!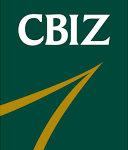 This program is administered by CBIZ Insurance Services, Inc., who has over 25 years of experience in building successful insurance group purchasing programs. This partnership ensures that our program will be able to help our providers:
Save money on your premiums, without sacrificing quality coverage
Provide coverage through a financially strong and highly respected carrier
Relentlessly defend your reputation
Now is the time to assess your needs and determine whether or not changing carriers is right for you.
Next Steps
We encourage you to evaluate the benefits, quality coverage, and discounts this program provides.
If you would like to see what our program can save you, please send a copy of your current policy Declaration pages to HCP@cbiz.com
For questions, please contact Nelson Guzman at (404) 791-8822 or Austin Cowart at (706) 483-2591, available Monday through Friday, 9:00 a.m. – 5:00 p.m. EST.